Get a Competitive
Offer For Your House
The fastest way to sell your house
No agents, no open houses, and no banks.
STEP 1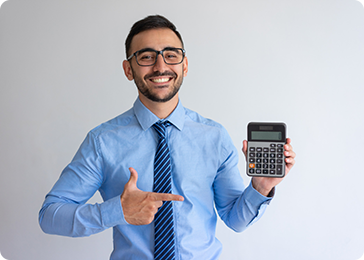 Get an preliminary offer in minutes
We'll quickly calculate your offer based on your address.
STEP 2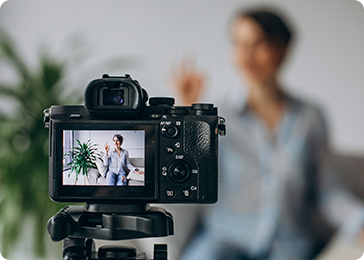 Show us your home
In person or online1. A quick walkthrough will help us determine our best offer.
STEP 3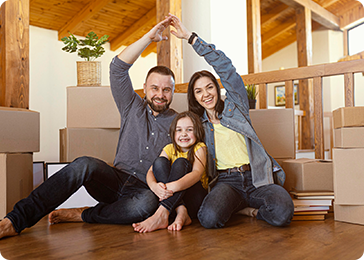 Close and get paid
Get paid in a few days. Move as soon as you are ready.2
Sell your house your way
Not everyone is in a rush to sell. We offer two selling options so you can choose the one that works best for you.
Get a cash offer
Our local home buyer will make a competitive cash offer so you can skip the hard parts.
Sell your house and get paid in a matter of days.

Skip endless showings, cleanings and repairs.

Pick your closing date and move out on your schedule.

Pay no agent commissions and zero fees.
A cash offer means there are no banks involved in the sale of your home. The buyer will be using private funds instead of a traditional mortgage or bank loan. This makes transactions happen much faster as no third-party needs to approve of the property or the agreed upong price. Also, banks will usually not finance a house needing extensive repairs.
List with an agent
A real estate agent will list your house for sale to attract traditional buyers.
List your home if you are not in a rush and your house is in good condition.

Get more exposure and attract offers from traditional buyers.

Get help setting an asking price and negotiating for increased profit.

Get support from a local expert every step of the way.
List your home on the Multiple Listing Service (MLS) with the help of a licensed real estate agent3. Your home will be visible to other agents and consumers on sites like Zillow, Trulia and Realtor.com, attracting a larger pool of traditional buyers. These buyers usually need to qualify for a bank mortgage which can take longer and is not guaranteed.
Sell your house fast... for cash
No, not an actual bag of cash of course. Selling for cash means the buyer has all the money readily available to buy your house and does not need a bank to give him a loan. This has many benefits.

Faster Closing
By bypassing the complexities and delays associated with inspections, appraisals, and loan approvals, SellFast.com expedites the transaction. You can quickly receive the cash for your home, allowing you to move on without unnecessary waiting.

Pick your closing date
SellFast.com offers the flexibility to select a closing date that aligns with your needs. Whether you require a quick sale or prefer a more extended closing period to accommodate your plans, SellFast.com provides you with the freedom to set the closing date that works best for you.

Competitive Cash Offers
Our local home buyers will provide you with a competitive offer for your house without any obligation to accept. Our offers are designed to be attractive and fair, giving you the opportunity to maximize your profit while maintaining the flexibility to choose the best option for you.

Zero Fees and Commissions
Selling your house for cash eliminates the need for any fees or commissions. You keep the entire sale price you are offered, providing a clear, straightforward, and stress-free experience. Knowing what you'll end up with ensures transparency and peace of mind throughout the process.

No Repairs Needed
We'll buy your house as-is, eliminating the need for costly repairs or renovations. Regardless of your property's condition, you can sell it without the hassle and expense of fixing it up. SellFast.com values your home based on its current state, making the selling process convenient and hassle-free.

Get Help Moving Out
SellFast.com not only offers assistance with your move, but in some cases, the buyer may even be able to help with moving expenses4. From connecting you with professional movers to providing guidance on logistics, SellFast.com is committed to making your relocation as smooth as possible.
No need to clean or repair anything
Don't even bother. We'll buy your house as-is.
Our team will take care of everything, ensuring your house is in top shape for the next buyer. Sit back, relax, and let us handle the details while you focus on your next adventure.
Request a FREE Offer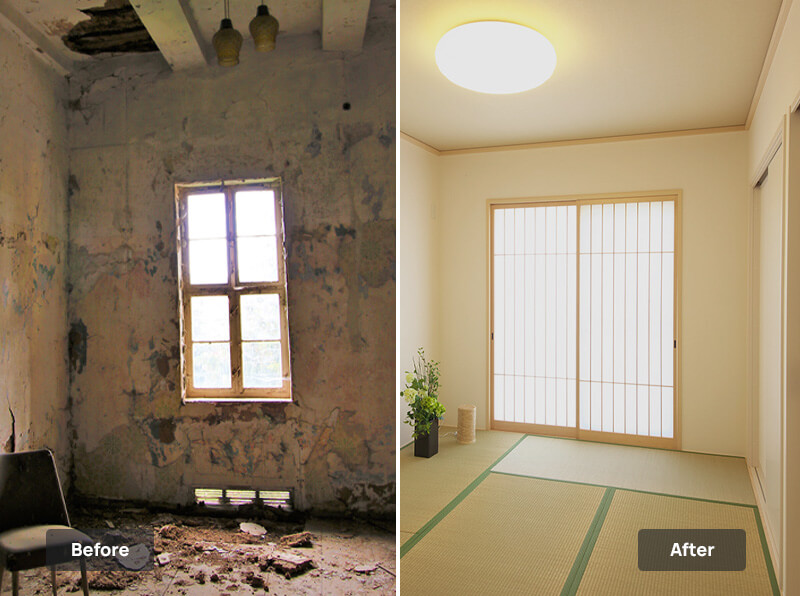 Frequently Asked Questions
How much can I expect to get paid?
Offer prices vary depending on the market where the property is located, local population and price trends. We also take into account the condition of the property, the type of construction and the timeline of the sale. If you decide to get a cash offer, you can expect to get the full offer amount -- our team will cover all closing costs. In some cases we might be able to buy your house for market value or help you list with an agent that can get you the best offer.
What happens after I request an offer?
As soon as you submit your request we will run a comparable sale analysis to determine home prices around your address. Within a few minutes, one of our local professionals will contact you with a preliminary offer. During the conversation, we might ask you additional questions about your property and your selling preferences. Finally, we will set up an appointment for an in-person or virtual walkthrough of your home.
How long will it take to sell my house?
We are able to buy most houses within just a few days, but we will work with you so you can sell your house and move out on your timeline. Some houses come with extra challenges such as liens and code violations that might need to be resolved before a sale can proceed. In that case, we might be able to advance part of the payment if needed depending on the situation.
I want to sell but I am not in a rush. Will you still buy my house?
Yes. We can buy your house regardless of how soon you are looking to sell. You can request an offer and keep it as a backup while you test the market with the help of a real estate agent. Unless your local market changes significantly, our offer will be waiting for when you are ready to sell. By accepting our offer you might even get to keep more money by avoiding agent commissions and other closing costs.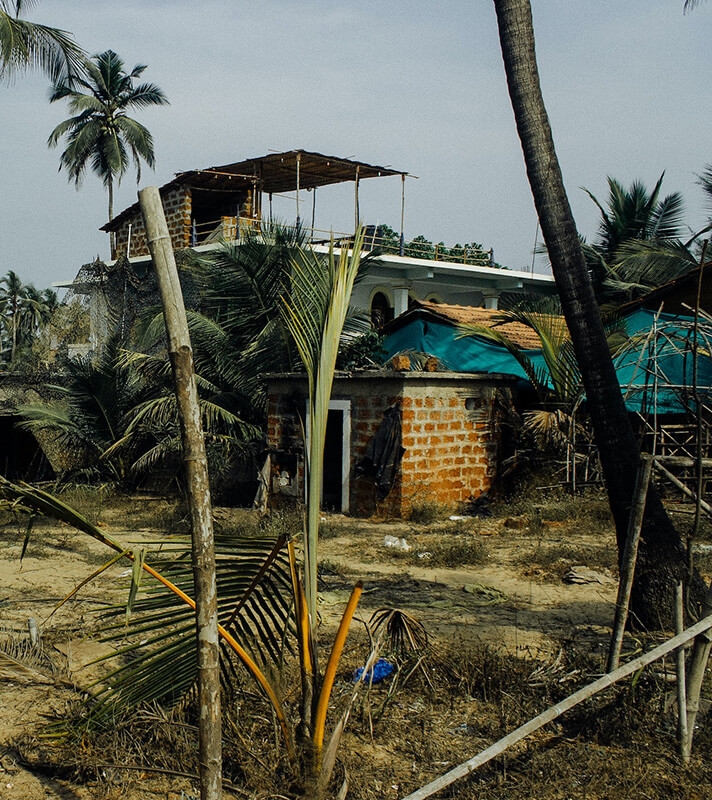 Community Impact
At SellFast.com, we believe in the power of real estate investment to positively impact communities. While some may hold misconceptions about real estate investors, we are committed to dispelling the negative notions by highlighting the vital services we provide. Our mission goes far beyond merely buying and selling properties - we play a crucial role in renewing and beautifying neighborhoods while ensuring essential housing is available.
One of the key ways we contribute to community development is by repairing houses that would otherwise remain vacant or uninhabitable. Many properties face neglect or fall into disrepair, causing blight and affecting the overall aesthetics of a neighborhood. By investing in these properties and renovating them, we breathe new life into the community.
Through our efforts, we create safe and comfortable homes that families can call their own. We understand the importance of providing affordable housing options, and by reviving neglected properties, we contribute to expanding the availability of livable homes in the area. This, in turn, has a ripple effect on the entire neighborhood, improving property values, fostering pride of ownership, and attracting further investment.
At SellFast.com, we are proud to be part of a movement that goes beyond profit-seeking. We are passionate about the transformative impact of real estate investment. Through our commitment to renew neighborhoods and provide essential housing, we aim to redefine the perception of real estate investors and showcase the positive role we play in building vibrant and thriving communities.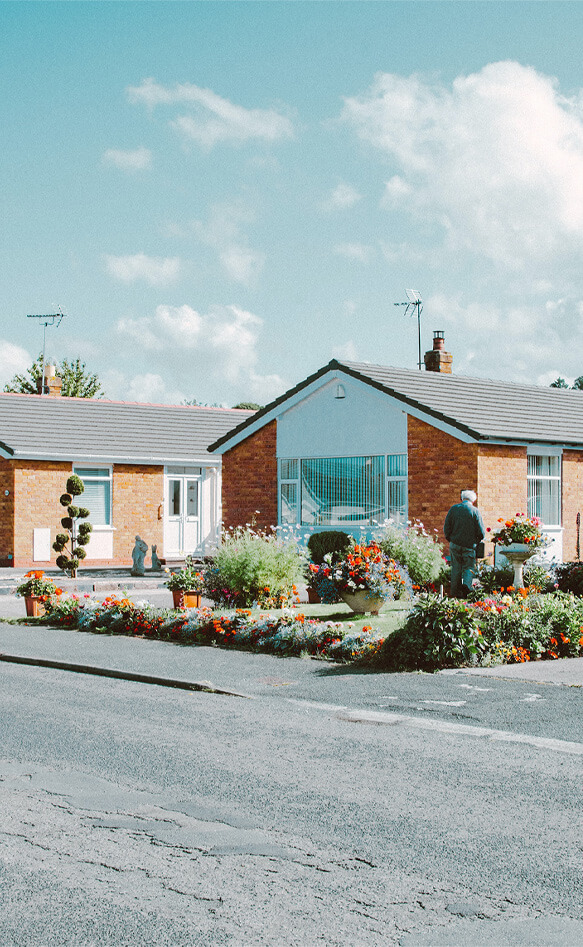 Selling Fast and Feeling Good
We understand that selling a home may not always be a walk in the park. That's why we go the extra mile to make your home selling experience as pleasant and hassle-free as possible.
1. Cash offers presented on this website are purely for illustrative purposes. A final, binding offer will only be extended after a qualified SellFast.com representative has conducted an in-person inspection of the property.
2. SellFast.com reserves the right to withdraw, modify, or reevaluate any offer extended to the homeowner if it becomes apparent that there has been a failure to disclose information that may materially affect the value or integrity of the home.
3. The testimonials and success stories published on this website are based on individual experiences and do not constitute a guarantee or promise of similar outcomes. Individual results may vary.
4. All time frames mentioned for selling your home are approximate estimates and may vary based on various factors, including but not limited to market conditions, the readiness of the property, and the responsiveness of the homeowner.
5. The market analyses or property valuations provided on this website are general estimates based on publicly available data. For a precise valuation, consult a qualified real estate professional.
6. SellFast.com is not a licensed real estate agent or broker and does not offer real estate agent services. If you require these services, it is your responsibility to seek assistance from a licensed professional.
7. The advice, tips, and recommendations offered through our website, blog, or customer service representatives are for informational purposes only and should not replace professional advice tailored to your specific situation.
8. SellFast.com shall not be held responsible for any errors, omissions, or inaccuracies in the information provided on this website. Users are advised to independently verify any information before making decisions based on it.
9. By using this website and its services, you agree to indemnify and hold harmless SellFast.com, its affiliates, and their respective officers, directors, employees, and agents from any and all claims and expenses, including attorney's fees, arising out of your use of the website and services.